Ann Elizabeth Zack (85) passed away on December 16, 2015 at her home on Zack Ranch and surrounded by her beloved family.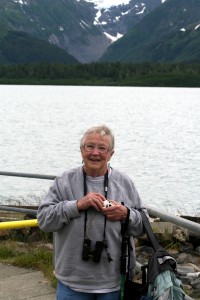 Born and raised in Frederick, Maryland, Ann graduated from Hood College and then received her nursing degree from Johns Hopkins University. She moved to California to work as a nurse.
Ann was predeceased by her husband, Milton M. Zack, M.D., and is survived by her five children, Fred of Mountain View, California, Jane Simon (Rick Simon) of San Mateo, Kathy (Peter Stickells) of Bishop, Andrea of Bishop, and Tom (Kathryn) of Hua Hin, Thailand.
She was a very proud grandmotheer to Anne Stickells, Nick Simon, Alison Simon, Laura Stickells, and Stephen Stickells.
Ann worked for many years as a nurse at Northern Inyo Hospital and in retirement, as a Hospice nurse. She was a remarkable woman of countless talents, great humor, intellectual curiosity, a love of reading, a devotion to animals and the outdoors, and an unlimited capacity for love.
She will be terribly missed and remembered by all who knew her.
A graveside service will be held at the East Line Street Cemetary on Wednesday, December 23 at 11:00 a.m.  In lieu of flowers, Ann requested that donations be made to the Bishop United Methodist Church Soup Kitchen.