Yvette Marie Belec
Yvette Marie Belec, 75, passed away on November 5, 2018 at her home in Bishop. Yvette was born February 10, 1943 in Timmins, Ontario, Canada, the daughter of Florian and Jeanne St Croix.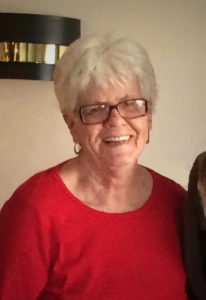 Yvette moved to Bishop in 1966 with her husband, Pete, and daughter, Annette. She is preceded in death by her mother, father, daughter, Annette Renee Belec, and son, Michael Pierre Belec.
Yvette is survived by her husband, Pierre (Pete) Belec, daughter, Renelle Keesler, son-in-law, Christian Keesler, granddaughter, Madison Michael Keesler, sisters Florianne Kader, Jeanne Canning (brother in law Stanley Canning), Aline Roy and Annette Simard as well as numerous nieces and nephews.
Per her wishes, internment will be private.