PETS of the WEEK – February 1, 2012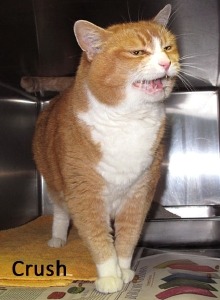 CRUSH is an adult female Orange Tabby Tuxedo. Her owner moved to Hawaii and left Crush heartbroken. She doesn't understand why she is now living in a stainless steel cat cage. Can you give this friendly feline a second chance?
CHACHITO is an adorable 8-month old Chihuahua mix. His owner could no longer care for him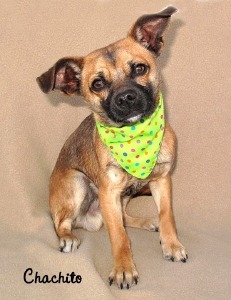 and now it's Chachito's chance to start life anew with a devoted adopter who will cherish and adore him.
The Inyo County Animal Shelter has an amazing selection of adorable cats and lovable dogs. Please adopt one today. Visit in person on County Road in Big Pine or on-line at
www.ICAREforPets.org
. HOURS: Tuesday thru Friday, 10 am to 3 pm, Saturday and Sunday 11 am to 4 pm (closed Mondays). Phone 760-938-2715.
Photos by Lisa Schade of ICARE