Three so
uthern California residents, arrested for poaching deer in Yosemite National Park, have reached plea agreements with the Mono County District Attorneys Office.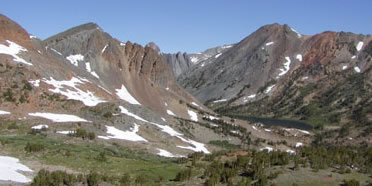 In August of 2009, Yosemite National Park Officials reported that Southern California residents, Chad Gierlich, Chris Gierlich, and Kyle Narasky, were cited for killing six deer over the past several years near Summit Lake in the northeast section of the park. The three reportedly hiked into the area from the Virginia Lakes trailhead.
A Fish and Game Warden explained that the evidence suggests that these three men had entered the area at night, staying days at a time, targeting bucks described as massive.
While serving search warrants, hunting bows and mounted kills were seized, according to Park spokesmen. Officials said that the bucks were killed during the summer and still had the velvet on their antlers.
On Monday, Chad Gierlich and Chris Gierlich pled no-contest to conspiracy to unlawfully taking deer in Yosemite National Park, failure to exhibit game and hunting equipment upon demand by a Fish and Game officer, and unlawful waste of game all misdemeanors, according to Deputy Mono DA Todd Graham.Chad Gierlich also pled no contest to contributing to the delinquency of a minor, also a misdemeanor.
The Gierlich brothers are set to be sentenced August 9th, at 1:30 pm in Mammoth Court.
Graham reports that Kyle Narasky pled guilty to unlawfully taking of deer, as an aider and abettor, in Yosemite National Park, and he pled guilty to failing to exhibit game and hunting equipment upon demand by a Fish and Game officer, both misdemeanors. He was sentenced to 3 years formal probation, and ordered to perform 200 hours of community service, pay $990 approximately in fines, not apply for a hunting tag or be in the immediate presence of those hunting for 2 years, among other terms.
The three defendants also face prosecution in the federal court system in Yosemite National Park for the same alleged crimes.