Caltrans news release
SACRAMENTO – Caltrans announced that 152 local projects received nearly $97 million in funding from the Low Carbon Transit Operations Program.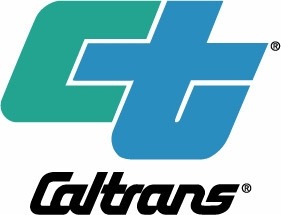 These projects continue California's effort to reduce greenhouse gas emissions and improve the sustainability of public transportation systems around the state. More than 130 projects totaling $87 million will specifically benefit the disadvantaged and low-income communities.
Caltrans News Release_ Cal Trans list
"This program is about making transit work better for more riders, funding expanded service and reducing fares, especially for those who face financial barriers to mobility," said Caltrans Director Laurie Berman. "Providing accessible, reliable and affordable public transportation all feeds into promoting a healthier environment, better access to economic opportunity and a higher quality of life."
The Low Carbon Transit Operations Program (LCTOP) is one of several state programs under the California Climate Investments which are funded through auction proceeds from the California Air Resources Board's Cap-and-Trade Program into the Greenhouse Gas Reduction Fund. Funding from this program goes toward direct investments in transit projects that reduce greenhouse gas emissions and benefit Disadvantaged and Low-Income Communities and Households (defined by CalEPA) throughout California.
Some of the local projects that will benefit from LCTOP funding disbursements include:
31 Projects to Offer Free or Reduced Fares:
Yosemite Area Regional Transportation (YARTS)

to offer targeted populations from the City of Merced and Mariposa County reduced fares on public transit to access such sites as Yosemite National Park.

$33,038
Sunline Transit Agency

to offer a College (Haul) Pass that will provide college students in the Coachella Valley free transit service.

$696,048
Southern California Regional Rail Authority (Metrolink

) to offer roughly 80,500 free tickets for targeted populations including new generation transit riders and seniors.

$2 million
51 Projects for New or Expanded Transit Service

:
San Francisco Municipal Transportation Agency (Muni)

to expand transit service on San Bruno Rapid Line 9R, Folsom/Pacific Line 12, Sunset Line 29, the O'Shaughnessy Line 44 and the Quintara/24

th

Street Line 48.

$2.6 million
Fresno Department of Transportation (FAX)

to expand weekday night service and increase frequency on weekend service.

$350,000
Omnitrans

(San Bernardino County) to continue operating Route 290 Freeway Express that cuts travel time in half for passengers.

$150,350
22 Projects to Purchase Replacement Zero-Emission Vehicles:
San Diego Metropolitan Transit System (MTS

) will purchase six electric buses, two hydrogen fuel cell buses and infrastructure in their pilot program to introducing zero-emission bus technology on their system.

$2.6 million
Eastern Sierra Transit Authority

will purchase an electric vehicle and infrastructure for a dial-a-ride service.

$26,411
Santa Clara Valley Transit Authority (VTA)

to purchase up to nine zero-emission battery electric buses and infrastructure.

$3.9 million
15 Projects Purchasing, Constructing, and/or Installing Passenger Amenities at Transit Stops/Stations to Encourage Increased Transit Ridership:
Humboldt Transit Authority

will construct a bus stop to improve safety that will include the shelter, solar lighting and solar-powered real-time bus information.

$75,000
Madera County Transportation Commission (MCTC)

will install multiple shelters and amenities within the City of Madera, the County of Madera and the City of Chowchilla.

$95,635
City of Torrance

will install solar lighting at hundreds of bus stops in targeted communities.

$173,830
This program was created to provide operating and capital assistance for transit agencies to reduce greenhouse gas emissions and improve mobility, with a priority on serving disadvantaged communities. Approved projects will support new or expanded bus or rail services, or expanded intermodal transit facilities. They may also include equipment acquisition, fueling and maintenance and other costs to operate these services or facilities, with each project reducing greenhouse gas emissions.
The Cap-and-Trade Program is one of many programs developed under AB 32 to fight climate change. It is designed to reduce greenhouse gases from the largest sources of emission in California, and to drive innovation and steer the State toward a clean energy economy. For more information on the Cap-and-Trade Program visit: http://www.arb.ca.gov/cc/capandtrade/capandtrade.htm
###