Friday, a single car accident brought officers from the CHP and Mono County Sheriff's Department to investigate.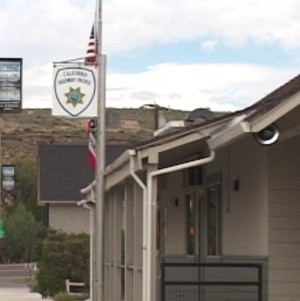 The initial report said that a car had crashed going northbound on Highway 395 in front of mammoth Airport. The driver was taken to Mammoth Hospital for treatment.
Sheriff Rick Scholl said his department was assisting the CHP. Officers did find ten or more weapons in the vehicle. The car was towed to Mammoth, seriously damaged and officers began to investigate the guns.
Spokesmen at the CHP office in Bridgeport reported several hours later that no charges would be filed against the man although he did receive a ticket for carrying a concealed weapon without a permit.
The man's wife drove to the area to pick him up since his vehicle was severely damaged.