Inyo County Sheriff's Office press release
After being informed that the emergency room at Southern Inyo Hospital in Lone Pine has been closed until further notice, the Inyo County Sheriff's Office wants to provide public awareness of our current emergency medical services in southern Inyo County including the communities of Independence, Lone Pine, Olancha, Keeler, Darwin and Pearsonville.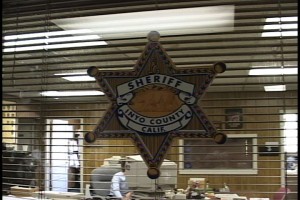 As of today, December 3, 2015, southern Inyo County has the following emergency medical services available:
• Call 911 for ambulance response – all ambulance services are operational in southern Inyo County
• Northern Inyo Hospital, located at 150 Pioneer Lane in Bishop
• Ridgecrest Regional Hospital, located at 1081 N. China Lake Blvd. in Ridgecrest.
The Sheriff's Office is requesting that you share this information with your neighbors, local family and friends.