What's the future of air service in Mammoth Lakes after April? Only one thing is certain at this time: winter air service will continue. Talk of summer air service seems grounded.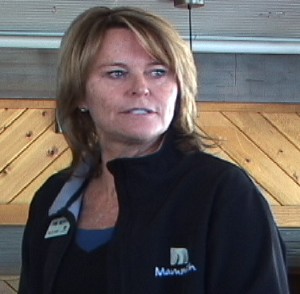 MMSA will subsidize winter since, in its first year, Horizon Air is holding steady occupancy rates. At the recent Airport Commission meeting, MMSA VP and Commission Chair Pam Murphy estimated February air flights at 65 percent full. She said that after meeting with Horizon, the goal for next winter is to increase flights from one to three. Two flights would come from LAX and the third could potentially fly from San Jose or Las Vegas.
Negotiations are still in the very early stages, however, and it will most likely be 60 to 90 days before anything is ready for signatures.
In the meantime, the Mountain continues to discuss the idea of a Business Improvement District, or BID, with the rest of the Mammoth community. If a BID were to be put in place then local businesses would help to subsidize future air service, especially in the summer.
"We seemed to have incredible support at the Chamber of Commerce when we brought forward the idea of the BID at their last mixer," Murphy explained. Again, she added that discussions are still in such early phases.
Murphy added with more certainty, however, that it does not look like there will be a plane this summer.
"While we are trying to allocate our funding for summer air service, Horizon is already allocating planes," Murphy said. Since Horizon already seems to have come up a few planes short, Mammoth will have to wait for 2010 to fly in the summer.