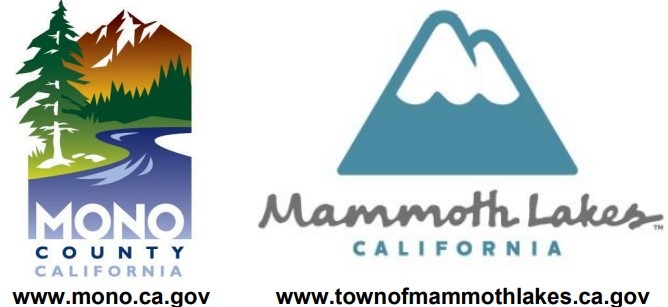 A recent posting on social media from a local newsletter, MP Mono County Weekly, there were startling revelations made under the headline: Mammoth Lodging and Restaurants Propose Reopening Plans Despite State Health Orders.  The implications as reported by the local journalist, Monica Prelle, are that Town Manager Dan Holler and Mayor Bill Sauser are working with local businesses on an unwritten agreement, or "handshake" deal for non-enforcement of state mandates.
If the report is true (and it appears that it is), there may be serious issues of legal jeopardy involved, including negligence, and possibly civil liability for both business owners and the Town of Mammoth, and Mono County should any serious illnesses or deaths result without some protection from the state. And there are also serious implications for all the counties and communities surrounding Mono County, especially Inyo County, which does not appear to have been consulted and does not appear supportive of the idea.
Sierra Wave News sent a message to the town manager and council members in Mammoth Lakes. One county official said that the description of what happened in "the reporting is solid" and went on to say that "This is an extremely difficult situation, no good options The Town has been very supportive of public health efforts to control pandemic virus transmission to date, but the leaders are finding it increasingly difficult to withstand pressure from furious business owners."
Sierra Wave did hear back from Town Manager Dan Holler. He sent us two attachments:  A copy of the letter to the governor to change the Stay at Home Order's regional status of Mono County and another separate letter on TOML and Mono County's request for modification of the current restrictions imposed under the Order for businesses. It is a respectful and well-written letter.
Many local TOML and Mono County business owners feel that they cannot take it anymore and are on the verge of losing their businesses. They are angry and scared. There's also some resentment that Mammoth Mountain Ski Resort is allowed to open, and according to several local residents, not exactly following all the rules. Another irritation is that  businesses considered "essential services" that have been allowed to stay open such as hardware stores, grocery stores, pharmacies, and so on, are not necessarily any more capable than the smaller businesses to enforce health orders.
Local politicians are caught between a rock and a hard place. They have to balance the needs of many against the needs of a few…a few that just happen to hold a lot of clout when it comes to political support.
The timing of making the recent request for relief from the state could not be worse. California is under a state-wide siege from the pandemic. Record numbers of COVID-19 cases and increasing deaths are being broken daily, including locally.
Again, it does not appear that Mono County has consultation with Inyo County (or other surrounding counties) on what they have proposed to Gov. Newsom. Any experiment, with or without the rules being changed for Mono County, will have a seriously negative impact on Inyo County and other surrounding counties. Inyo County just reported an increase of 65 positive COVID-19 cases just last Friday. Mono County's numbers have been regularly increasing as well.