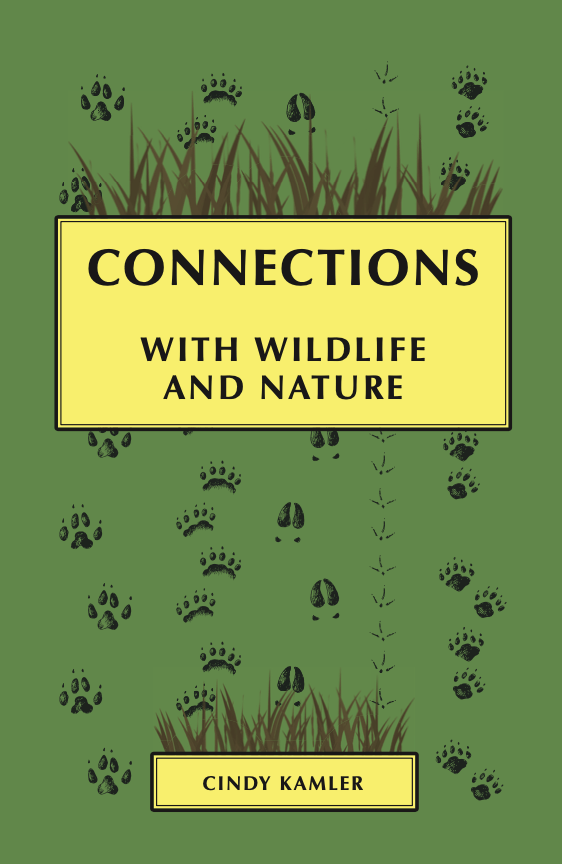 Thanks to Eva Poole-Gilson and the Imagination Lab, Cindy Kamler will hold the first public introduction of her book, CONNECTIONS with Wildlife and Nature on Sunday, June 26, from 1:00 to 3:00 PM at The Lab, 621 W. Line St., Suite 204, 760-872-2446.
Poole-Gilson, Kamler's friend, neighbor and fellow writer, is offering a talk by Kamler along with book copies and signing. Originally, Kamler's initial book signing scheduled for March 21, 2020, was cancelled by the Covid-19 pandemic shutdown of Bishop businesses.
Connections chronicles the stories and journeys of Cindy Kamler. The book follows Cindy from her early connections with nature and wildlife, along a formative mid-life trip around the world and into the Eastern Sierra where she founded our local wildlife rehabilitation facility, Wildcare.
Interested in wildlife? In nature? Have you ever brought an animal to Wildcare for help? Then do not miss this event. It is open to all ages. Covid guidelines for end June 2021 will be respect
For reservations, call Eva Poole-Gilson at 760-872-2446