On Monday, hundreds of Mammoth residents and businesses lost power. Tuesday, most of Independence and Lone Pine also dropped electricity. Both communities' power was restored, although some Mammoth residents went without power all night until nearly 5am. For southern Inyo, the outage lasted a couple of hours.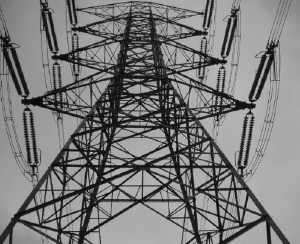 At about 12:30, power dropped out in the DWP line from Aberdeen to Haiwee Reservoir. Homes, businesses, the courthouse and the sheriff's department, Southern Inyo Hospital went dark in the communities of Aberdeen, Independence, and Lone Pine. Power remained out in most of the southern Inyo areas until about 2:30pm. The Inyo Jail and the hospital both have back-up generators to maintain power. DWP spokesmen said that crews were patrolling the line in search of the problem. Elderly residents in Independence and Lone Pine began to fear the afternoon heat with no way to cool off. DWP spokesmen did say that they have a program to deliver generators to people on life support systems in extended power outages.
At about 3pm, Dan Barnes of DWP said the power problem was resolved. Barnes said the problem was a tree branch that flew up into power lines behind Fort Independence, causing a grounding condition that shut down all power in the distribution line. Monday night, power had also gone down in the same southern Inyo area. Barnes said a bird got into a line in the Cottonwood area.
Meanwhile, in Mammoth Lakes hundreds of customers were out of electricity on Monday. Power was restored early Tuesday morning. Dan Brady of Edison talked to us late Monday afternoon. He said the trouble crews were working their way through the Edison circuit that serves Mammoth. He said about one-third of the circuit was down. He said at one point, 500 customers had no power in Mammoth. On Tuesday, Brady said crews returned power completely at 4:46am. The problem, Brady said, was "a failed component in a vault."
Power went out in several areas around town, including the Minaret Village Shopping Center, the post office, businesses and homes along and near Main St. Brady said Edison crews worked to pick up loads with circuits that were working. That's why some parts of town did come back up and others did not until nearly 5 am Tuesday. The problem was underground in a vault on Main St. An extra crew came to Mammoth from Bishop to help find the problem and fix it.
The Mammoth power outage was similar to one in Bishop during Mule Days when a component in an underground vault on West Line St. went out, shooting down electricity in the hospital and many businesses and homes around the west and north areas of Bishop.