On schedule – the highway widening project between Independence and Poverty Hills. The dangerous two-lane section there, dubbed Death Alley by locals, has seen fatal head-on collisions and many near misses from bad passes.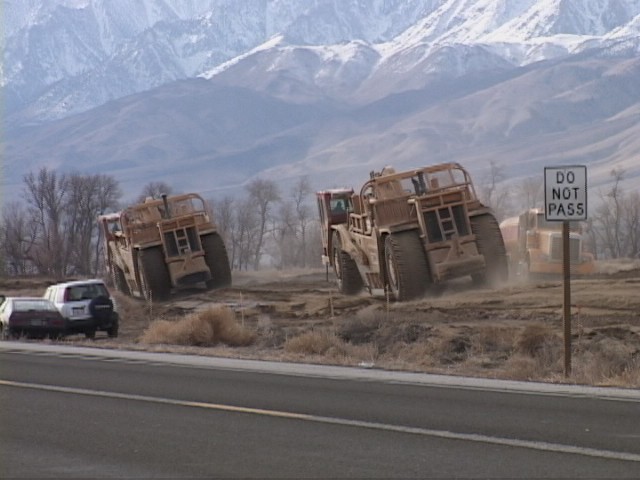 Now, the Caltrans project to create four lanes moves ahead full speed. Skanska Company has the contract to do the work. At night, motorists can see them servicing the some 25 pieces of big equipment.
Caltrans Engineer Rich Coffman said the project is going well and major earth moving work continues to create two new lanes to the west. Work goes on in the north end and south end of the project area. Coffman said the plan is to meet in the middle.
Crews must move lots of rocks to create the new lanes. Once the two new lanes are done, traffic will switch over to them as crews redo the east two lanes.
Coffman said recent rains did not hamper work.