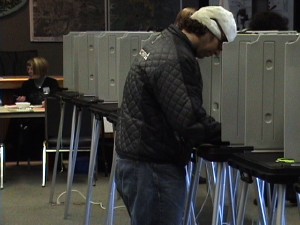 With deadlines near or past, seats of local officials will go to a race in every district up for election. The Mammoth Town Council race, however, is currently not a race with the filing deadline today (Wednesday).
First, Inyo.  In District 2, incumbent Supervisor Susan Cash will run. Two people will challenge her – Jeff Griffiths, a Bishop City Councilmember and Russ Aldridge, a small business owner in Bishop.
In District 4, incumbent Marty Fortney will run again.  Challenging him are three people – Independence residents Nina Weisman, a law enforcement officer, Christopher Dangwillo, an educator and Mark Tillemans of Big Pine.
In District 5, incumbent Richard Cervantes will try for another term.  Challenging him are two Lone Pine residents – Matt Kingsley, a retired fire chief, and Jim Gentry.
In Mono County, incumbent Hap Hazard will seek re-election.  Fred Stump, Long Valley Fire Chief, will also run for the seat.  In District 3, Tim Alpers will challenge incumbent Vikki Magee Bauer.  Alpers had said he has retired from the trout business and wants to get back into public service.
In Mono County District 4, three candidates will try for the seat.  They are Jan K. Huggans, Tim Fesko and Bob Peters.
The other high profile election is for two seats on the Mammoth Town Council – those now held by Mayor Jo Bacon and Councilman Skip Harvey.  As of Tuesday, it looked like no race.  Only two candidates had filed for the two seats – Jo Bacon and Michael Raimondo.  Because incumbent Skip Harvey decided not to seek re-election, the deadline was extended from March 9 to March 14 at 5pm.