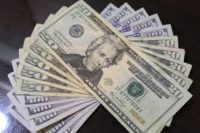 The Inyo County Board of Supervisors' pay raise raised the question: how much the Mono County Supervisors do the Mammoth Town Council and Bishop City Council members take home each month?
So, we (Sierra Wave) asked.
All four entities' elected officials also hold representative membership on other boards, the Local Transportation Agency, Local Agency Formation Committee, etc. Their specific board meetings are only part of their jobs.
From the bottom (lowest paid) on up:
Bishop City Council members meet twice a month and take home $550 a month. They have the option of participating in the City employees' benefit package, paying 10-percent of the health insurance premium.
Mammoth Town Council meet twice a month and take home $750 a month. The Town pays for Medicare ($131 annually), PARS Retirement ($180 annually) and medical insurance at $15,936 with the option of a plus one at $27,300.
Mono County Supervisors: The Board voted on its pay raise at the June 15 meeting. The chair will be paid $4,462 monthly, the other four members, $4,109. Supervisors Stacy Corless and Bob Gardner both declined their salaries. The County pays for the benefits.
Inyo County Supervisors voted on Tuesday at their June 15 meeting to pay themselves $6,005 a month, out of which comes employee benefits. Committees on which they also serve can be found at https://www.inyocounty.us/sites/default/files/2021-01/CommitteeAppointments2021.pdf.