This Sunday, staff at the White Mountain Research Station and the Bristlecone Pine Forest Visitor Center invite the public to their annual open house at the Barcroft Station.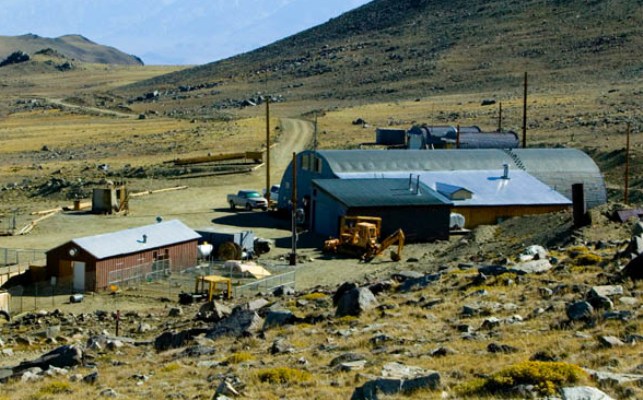 Once a year, staff opens the gate to allow the general public to drive all the way to the Barcroft station, located high in the White Mountains. Researchers will give tours and presentations of the facility, but hikers can also take advantage of the open gate to shorten the journey to the top of the 14,242 foot White Mountain. The open gate saves about two miles each way.
The gate will open at 6:30 AM for those who want to get an early start on the hike up White Mountain Peak. The Barcroft Station will open to the public for tours, etc. at 9:00 am. Researchers' talks at the Barcroft facility will begin at about 11:00 AM and end at 4:00 PM.
The Schulman Grove Visitor Center burned down and has yet to be permanently replaced, but there is a temporary visitor center and the surroundng area was not damaged. Staff is set to give free talks among the ancient trees this Sunday as well.
The Barcroft Station is located on the White Mountain Road, best accessed off Highway 168 out of Big Pine. Its high altitude so watch your tires and be aware that a quick trip up to the station at 12,500 feet in elevation often leaves some with altitude sickness.
For more information call White Mountain Research Station (760)873-4344 or visit www.wmrs.edu for maps and directions.