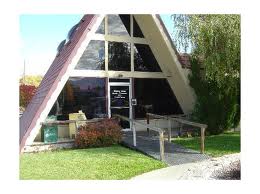 1/19:  Bishop Area Chamber of Commerce Membership Luncheon. 12 noon at Whiskey Creek Restaurant. Guest speaker & raffle prizes.  Lunch is just $12 per person.  All members and the public are invited, bring a friend! For more info call 760-873-8405. 

1/23:  Bishop City Council Meeting.

  7pm at Bishop City Hall, 377 West Line Street.  Visit www.ca-bishop.us to view the agenda. For more information, call (760) 873-5863.

2/4:  Elks Lodge Casino Night Fundraiser.  7-10pm, 151 East Line Street.  Pre-sale tickets available now! Come and join the fun! $10 buys you $100 in chips Good for Craps, Blackjack, Poker, and Wheel of Fortune.  There are many prizes to win. Proceeds will go to the many charities sponsored by the Bishop Elks Lodge. For more information(760)873-3221.

2/11:  Annual Altrusa Tea.  11:30 am – 2:00pm, First United Methodist Church in Bishop.  Enjoy teas from around the world, three course luncheon, silent auction and raffle.  Fundraiser for Altrusa's literacy projects.  $35 per person.  For tickets and information, visitwww.altrusaes.org or any Altrusa member.

2/11:  Bishop Elks Lodge Valentine's Dinner Dance & Karaoke.  151 E. Line Street, $15.00 Prime Rib Dinner & Karaoke Call for tickets.  Everyone is welcome! For more information (760)873-3221.

2/21:  The Rastrelli Cello Quartet.  Four cellists from Russia with a mission to perform music "between the genres."  Presented by Bishop Community Concerts Association. 7:30 pm, Dorothy Joseph Auditorium, Bishop Union High School. For more information, visit  www.bishopcca.org

Through February:  Local Artists Featured at Thai Thai Restaurant. Drop in to see watercolors and acrylics by Mary Matlic, watercolor paintings by Valerie Ortmayer and weavings by Cheryl Winstead.