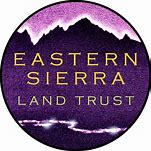 ESLT Virtual Victory Garden Workshop Series
Workshop 5: Soil Secrets: Compost and Other Vital Soil Elements for Establishing Your Pollinator Garden
With special guest Julie Fontaine, habitat restoration ecologist and compost master.
Saturday, June 20th  10-11AM
Hosted via Zoom Link from Eastern Sierra Land Trust, RSVP to [email protected]
Join Julie Fontaine, habitat restoration ecologist and composting master to learn about soil science and composting tips and tricks to help your garden flourish. She'll help you set a strong foundation for a garden that attracts and supports pollinators like butterflies, bees, bats, and birds. These essential creatures are the secret to a blooming backyard.
ESLT Education Coordinator and AmeriCorps Member Marie will also share how ESLT and our local partners can support you through our Eastside Pollinator Garden Project.
This workshop is a part of ESLT's Virtual Victory Garden Workshop Series! This series in collaboration with our local chapters of Master Gardeners, Audubon Society, California Native Plant Society, and University of Nevada, Reno will help you relish that one of a kind, hands-on connection with spring, while bringing your garden to life. For more information and to register, please contact Marie at [email protected]
Eastern Sierra Land Trust works with willing landowners to conserve vital lands in the Eastern Sierra for their scenic, agricultural, natural, recreational, historical and watershed values. To learn more about ESLT's ongoing work and how to get involved, please visit www.eslt.org.