Inyo Mono Health Officer Dr. Rick Johnson asks residents to be aware that West Nile Virus season has arrived.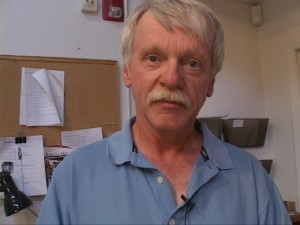 After a rainy late spring, Dr. Johnson reports that mosquitoes are hatching with a vengeance. With the mosquitoes, comes the increased risk for this virus.
Mosquitoes spread the virus, but Dr. Johnson reports that West Nile Virus is found in many species of birds. The virus is spread after a mosquito feeds on an infected bird, than takes its next meal from a person.
No West Nile cases have been found in the Eastern Sierra so far this year, but Dr. Johnson reports that 15 counties have confirmed the presence of the virus so far this season. The peak season nationwide is late July and early August, but Dr. Johnson says that he believes the season is somewhat earlier in the Sierra, as mosquito activity tends to decrease with the dry weather by August.
Only one person statewide has come down with the virus this year, but dead birds and squirrels also clue health officials into the presence of the West Nile Virus. So far, in 2009, 60 birds from 11 counties have tested positive, down from 160 positive dead birds at this time last year.
The best defense against the West Nile Virus is to avoid mosquitoes. Long sleeve shirts, pants, and bug juice are recommended for those that head outdoors when mosquitoes are most active around dawn and dusk. Check the screens on your windows and doors to keep the bugs out of the house and eliminate standing water on your property to cut down on places where mosquitoes can breed.