In a case that is not yet closed, but has not fallen through the cracks either, charges in a Mammoth hit and run accident could be pending.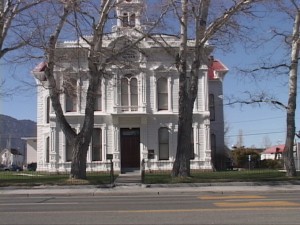 In early March, law enforcement put out the word to be on the look out for a man involved in a hit and run accident in Mammoth. So far no charges have been filed, but it appears the man involved in the accident contacted the Mono District Attorneys Office after reading about the hit and run on the Sierra Wave website.
On Monday March 2nd, Mammoth Police reported that a gray Porsche hit another car driven by a local Mammoth woman in the intersection of Minaret and Old Mammoth Road at about 8:30 pm. Police say the Porsche may have lost control before what turned into a head on collision. Both drivers reportedly got out of their vehicles. The driver of the Porsche looked at the woman then drove away, police report.
The woman was not seriously injured, but police put out the word to other law enforcement agencies to be on the look out for a gray Porsche with a personalized license plate, Bolderer. The name and address of the registered owner were also posted on the be on the look out, announcement.
At last word the District Attorneys office was investigating the case, and awaiting information from the victim, who had travelled out of the area. No charges have been filed at this time.