Our unusual weather caused a delay in the opening of Reds Meadow Road. The scheduled opening was last Friday, but with forecasted snow the opening was delayed.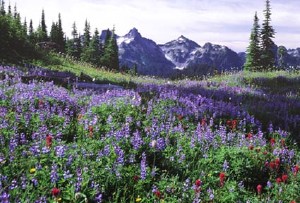 Now, the first day of the mandatory shuttle service is Saturday, June 13th. The shuttle will continue operation through September 9th.
This year, the shuttle route has expanded to operate morning service from the Village. Shuttle tickets will now be sold at Mammoth Mountain Ticket Booths. On early morning trips, ticket booths will not be open, so passengers should either buy tickets the day before or have exact cash to pay the driver.
Eastern Sierra Transit Authority will operate the shuttle this year, so you can check with them for more info.