With 3 highway workers killed statewide in the last two and a half months and a major four lane project under construction on 395, Caltrans officials want to remind drivers to be cautious when they head into construction zones.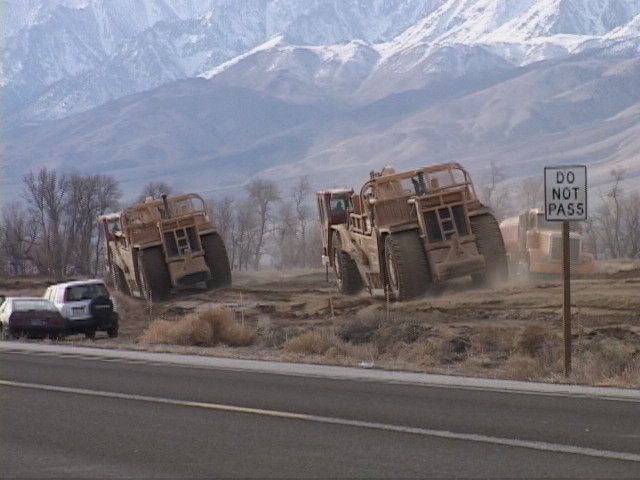 Work crews have begun to widen the two-lane section of Highway 395 south of Big Pine through Independence. Crews are installing culverts and doing the earth work. The additional two lanes are going in to the west of the current two lanes. Workers veer close to current traffic as they work.
Caltrans officials ask that drivers use caution through the entire project by reducing speed, observing the construction signs and watching for construction crews and equipment.
A couple of other safety tips for drivers as they head through the project – Caltrans asks that drivers turn on their headlights, obey the posted speed limit, lay off the cell phones, and most of all be patient.
Locals have called this area Death Alley because of the many head-on collisions that have claimed lives in the narrow highway. Frequently, impatient motorists make unsafe passes and have little to no margin to avoid accidents.