A hiking and exploration trip in the area of the Tungsten Mine at Pine Creek turned tragic Sunday.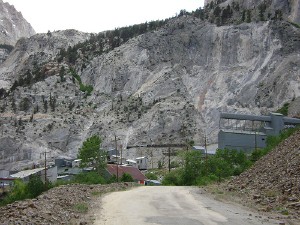 Inyo County Sheriff's officials said that officers responded to a call shortly after 7:30 pm Sunday at the Tungsten Mine area for an incident involving a fall victim. Officers said that the victim, 22-year-old Kyle Brandt from Springdale, Washington, was hiking and exploring the mine area with his 17-year-old brother when he sllipped an fell nearly 50 to 70 feet.
Brandt suffered multiple traumatic injuries due to the climbing incident and was deceased when officers arrived on site.