The following was forwarded by the Inyo County Sheriff's Office: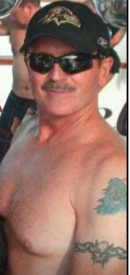 SACRAMENTO COUNTY SHERIFF'S DEPARTMENT Homicide Bureau
WANTED for MURDER
FLEMING, Orville "Moe"
DOB: 06/23/1958 Height: 6-01 Weight: 190 Hair/ Eyes: Bro/ Bro Tattoos: upper left arm
Orville (Moe) Fleming is a Battalion Chief for Cal-Fire and is currently wanted for murdering his girlfriend in Sacramento County on 5-1-2014. It is believed that Fleming has fled the immediate area in an unknown vehicle. He is an avid outdoorsman and frequents the Sierra Mountains, Santa Cruz Mountains and the Yosemite Valley. Fleming has keys to fire gates, trails and Cal-Fire facilities throughout the state, in his possession. Fleming should have cuts to one or both of his hands, injuries that he sustained during the murder that should require bandages. Fleming has been known in the past to change his appearance by shaving his head and mustache. Fleming should be considered armed and dangerous. He is known to have a .45 cal pistol and a .25 cal pistol that are unaccounted for.
Forward Info to:Sacramento County Sheriff's Department Centralized Investigations/ Major Crimes Bureau
Sacramento Sheriff's Communications Center 916-874-5115