An Inyo commission that could take meaningful action. That's how some have described the Inyo Water Commission.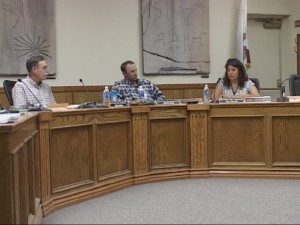 Members said they felt the Supervisors did not want much from them, they had given few recommendations and numbers dropped off to two or three out of five commissioners. With a renewed effort to revive the commission, applications have come in and the deadline is Thursday.
The Water Commission has the power to review all issues related to water and the Long Term Water Agreement with DWP. The group had devolved into a mostly do-nothing body that did not tackle the big questions. At a meeting to decide if the commission should dissolve, members of the public emphatically said, no. Many urged them to "ask the hard questions" and create a lively link with the public.
Three seats are open on the Commission. So far, eight people have applied but officials encourage anyone interested to apply for appointment. As the Board Clerk said, the Supervisors want the largest pool of citizens they can get.
These are the applicants so far: Daniel Pritchett, Troy Patton, George Sligher, Karen Wilson, Debbie Gainey, Russell Monroe, Daniel Smith and Michael Prather.
The deadline to apply is Thursday, October 14th at 5pm. You should send your request for appoint to the Inyo County Board of Supervisors, P.O. Drawer N, Independence, CA 93526. For more info on the Water Commission, call the Water Department at 760-878-0002.