Bishop Indian Tribal officials have remained guarded in their responses to questions about Walmart locating on the reservation, but CalTrans did confirm that their officials have talked to the Tribe about access for a development off North Sierra Highway.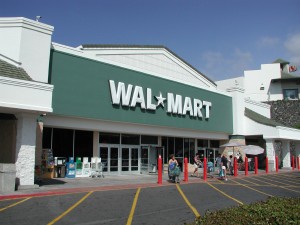 As we have reported, the Tribal Chairman and Tribal Administrator both said they could not comment at this time when asked if the tribe were working on a deal for a Walmart store on Indian lands. Tribal Administrator Glenn Hall did say that officials are "seeking economic opportunities which are not at the point for public discussion."
Edward Sampson, General Manager of the Bishop Paiute Development Corporation said that various economic development plans are in draft form. He said the tribe is in the process of developing plans which would potentially include big box retail stores and hospitality businesses. "We haven't signed any deals," Sampson said.
Sampson also said that when site plans are developed, he believes the tribe will hire a commercial broker to search for retailers and others.
Meanwhile, some sources said that Caltrans had received plans from the tribe for a 116,000 square foot building off North Sierra Highway, which would equal the footprint of a store like Walmart. When asked if anyone had submitted plans of this kind, Sara Greer of Caltrans said, "The District staff did meet with Tribal staff to provide input regarding access to the highway in this general area. Staff did see a draft drawing that showed access points for a development in this area, but we don't have a copy of this," said Greer.