Dear Friends of ICARE,
Wally, a black and tan Miniature Pincher mix, is lost in the Clarke Street area of Bishop, California. He escaped while visiting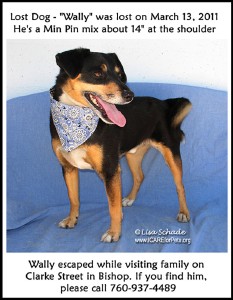 family on March 13, 2011. This little fellow was adopted from the Big Pine Animal Shelter two years ago and we are very committed to getting him back home! If you see Wally, call 760-937-4489 or 760-872-6979.