A visitor in Mammoth Lakes heard about and perhaps saw pictures of the horrible wreck south of Bishop last Monday. So,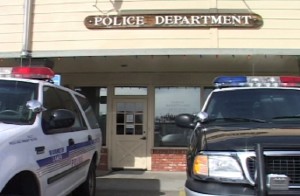 when he saw a man who appeared drunk get out of a vehicle at McDonalds, he called police. Not another tragedy, he thought.
Police responded and found 56-year-old Michael Skelton of Oregon was intoxicated and driving on a suspended license. The man had prior DUIs, according to officers. Mammoth Police Sergeant Karen Smart said the man was "well over .08" blood alcohol.
Officers also found a loaded 44 magnum gun on his front seat. Police had the cell phone number of the visitor who reported the suspicious man. They called back to say he was right.
A thoughtful visitor with a sharp memory of a highway tragedy.