VIRGINIA RUTH MACLEOD
1943 – 2018
Virginia Ruth MacLeod was born on November 12, 1943 in San Rafael , CA and passed away on February 2, 2018 from rare neurological disease.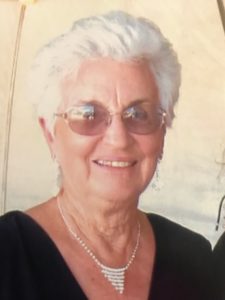 Virginia is survived by her husband Joe; brother Roome Paget and sister in law Vickie; daughter Ychelle Arbuckle and husband Clifton; daughter Sue Dishion and husband Deston; grandson Reuben Bradley and wife Whitney; grandson Dustin Tillemans; grandson Dylan Dishion and wife Melia; grandson Zayne Dishion; great grandchildren JoJo, Eme, Piper and Corbin Bradley.
Virginia and Joe loved the Owens Valley and moved to Big Pine in 1976. Where she enjoyed the outdoors, fishing, wooding and gardening. Virginia had a great career working of the County of Inyo, she retired with 27 years of service. Later in her life, she enjoyed hiking with "the girls".
There will be a service at the Big Pine Methodist Church at 11:00 a.m., Saturday, February 9th. There will be a gathering after the service at the Big Pine Town Hall.