Violet Catherine Vernon was born on December 19, 1918 at Dynamo pond, Green Creek, Bridgeport, Ca. to Mervyn McKenzie of Bodie and Anna DeChambeau of the DeChambeau Ranch, Mono Lake. She died peacefully at Bishop Care Center on March 2, 2017.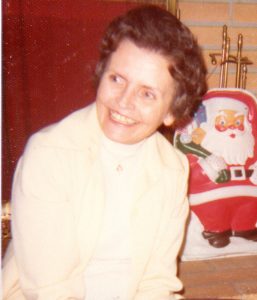 She grew up in the Mono Lake basin, Rush Creek, Manhatten, Nv and Bishop. Graduated Bishop high School class of 1935?. She was a medical transcriber for over 40 yrs.
She was preceded in death by her parents, sister Edith and daughter Merveen Rogers.
She is survived by her grandson James, wife Lisa, great grandson Logan of Hastings, MN. Granddaughter Laurel Pyeatt, husband Tryon, great grandson Cole of Oxnard, Ca.
Niece Cheryl Achten, husband Ron of Chalfant Valley , grand nieces Tracy Achten of Poway, Ca. and Jennifer Achten of Castro Valley, Ca.
There will be no services per her request. She will be remembered by family and friends on the 4th of July at the Silver Maple Motel, Bridgeport, Ca.