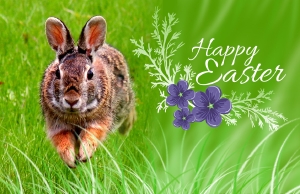 Easter Weekend in The Village at Mammoth March 30 & 31 2013
      The First Annual Village Easter Parade
Join us for Easter Weekend…. The Easter Bunny, Woolly, Live Music, Jugglers, Magicians, Kids Face Painting and Easter Party Favors and Parades both Saturday and Sunday. Ohh Yea and Lots of Candy and Fun on Sunday 
Saturday, March 30
3:00 – 4:15 PM Face Painting
4:15 – 4:45PM Woolly's Saturday Parade
Sunday, March 31
3:00 – 4:15PM Live Music in the Plaza with The Peacoats
3:30 – 4:15 PM Face Painting in The Plaza
4:15PM The First Annual Village Easter Parade with The Easter Bunny and Special Guest Woolly
4:45PM Take pictures with The Easter Bunny and Woolly
4:45 – 6:00PM Live Music in The Plaza with The Peacoats
EASTER IN BISHOP
Elks Lodge Easter Egg Hunt
An Easter Egg hunt will be held at 1pm Sunday at Elks Park. Will include free hot dogs and sodas for participants! Open to the public For more information please call 760-873-3221.
EASTER Sunday Services –
Many churches have special Easter services.  The Bishop Church of the Nazarene let us know that they will conduct a sunrise service at 6:30 am.  All are welcome.  Bring a lawn chair and dress warmly.
EASTER WEEKEND FILMS –
Banff Mountain Film Festival
Join Wilson's Eastside Sports when the Banff Mountain Film Festival World Tour brings the spirit of outdoor adventure to Bishop, California, at the Tri-County Fairgrounds on March 29 and 30 at 7:00 p.m. Different films will be shown each night. Tickets are $12 each and will be available for purchase at Wilson's Eastside Sports, The Booky Joint in Mammoth and Inyo Council for the Arts. You may also purchase tickets at the door the nights of the event with cash payment only.Please note that tickets are not available to purchase over the phone.
LEGEND OF AAHHH'S
A True Fable
See his films and meet Gregg Stump – the man who put "Extreme" in sports filmmaking – March 29th and 30th ONLY at Edison Theatre.