Still an unresolved problem in Mammoth Lakes – parking at the Village at Mammoth. Sierra Wave has heard from local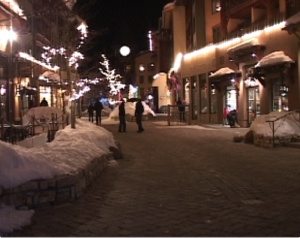 residents that they could not find a place to park their cars during the holidays.
At one point not too long ago, the Town of Mammoth and Mammoth Mountain had agreed to a concept in which the Town and Ski Area would contribute money and Intrawest and related holdings in the Village would participate in an assessment district to cover a parking garage.
Town Manager Rob Clark said, "There was never enough participation." He said that neighboring businesses in t he Village, the Westin and others were asked to participate. Clark said some of the parties never got on board and they could not go forward.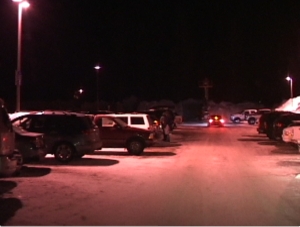 The Town had planned to contribute $3.2 million from the proceeds of the sale of rights of way to Mammoth Crossing and 8050 projects. The Mountain also planned to put money into this. The total cost of the parking structure was around $18 million.
Since plans never came together, the Town, in the short run, used the $3.2 million on other things. Across the street from the Village, the surface parking lot is still in use although management of the lot has proved problematic. Some visitors have parked there all day while skiing. More supervision will be required to change patterns.