The Sierra Wave salutes all of our veterans, their families, and those who have given their lives for our way of life. Honoring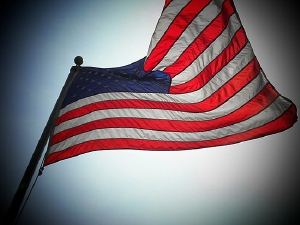 vets today are two ceremonies in Inyo County.
The VFW Post 8988 and Ladies Auxiliary to the VFW invited all to honor our past and rpesent veterans at the Veterans Day Ceremony to bge held at Pioneer Cemetery in Bishop at 11 am. A reception to follow the ceremony at the VFW Post, 484 Short Street isn Bishop. Call (760) 873-5770 for more information.
In Big Pine, the American Legion Glacier Post 457 will host a Veterans' Day Service at 11am Thursday at the Big Pine Veterans Memorial located at the intersection of Highway 395 and Highway 168. the public is welcome to attend this service to honor our military servicemen and women around the world.