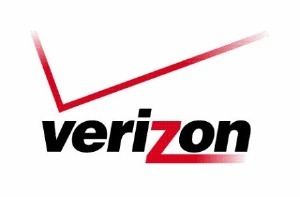 Residents of Mono County woke up to a phone line and internet outage on Monday.  An accident at Round Valley school involving a delivery truck caused the major fiber optic line to Mono County to go out with reports that service would come back Monday or Tuesday evening.  As of Monday at 6pm, Mammoth Police reported that phone and internet service seemed to have been mostly restored. A Verizon spokesman said service would all be restored Monday evening.
The reality hit Monday when Mammoth residents tried to make phone calls and could only get busy signals.  Calls from Inyo to Mono resulted in the same non-communication. Internet was down too.  Many businesses would virtually paralyzed without phone and internet service.
Sierra Wave Media contacted Sheriff Bill Lutze who said that a Model Dairy delivery truck stopped at Round Valley School Monday morning and pulled in as normal.  The Sheriff said he understood that something was already broken on one of the phone line poles, causing the line to sag.  The delivery truck snagged the line and pulled the cable loose three poles down.  We later learned that Verizon had to replace 2100 feet of shattered cable.  Sheriff Lutze said that the report he received was that Verizon service went out from the Owens Valley Conservation Camp and up through Mono County.
Sheriff Lutze said the Inyo Sheriff was taking Mono County 911 calls.  So, people in Mono County with emergencies could dial 911, and the call would be immediately switched to the Inyo Sheriff dispatch center.  The report would then go to  Mono authorities to respond.  As of Monday evening, Inyo County was still taking Mono 911 calls.
We spoke with new Government and External Affairs Director for Verizon, Mike Murray, who knew nothing about the outage except that it had occurred.  We placed a call, at Murray's suggestion, to a Verizon media representative, Jarryd Gonzales, who said that service would all go back on Monday night.  He said service was out in the areas of Pine Creek, Crowley, Mammoth Lakes and Bridgeport.  Asked how the fiber line was low enough to be snagged by the delivery truck, Gonzales said that he understood high winds had loosened the cable and made it vulnerable to the truck.
Stuart Brown with the Town of Mammoth Lakes also issued information Monday that the Mammoth Lakes Police Department would be continuously staffed by CERT members and that residents with problems could go directly to the Police Department.
In Mammoth Lakes, Town Manager Dave Wilbrecht called us on his cell phone.  He said Police Chief Dan Watson talked to him about the outage and  that Mammoth Police were patrolling the streets more to make sure everyone survived the lack of communication.