Fire alarms, burglar alarms and phones up and down the Eastern Sierra went on the fritz. Christmas Eve saw malfunctioning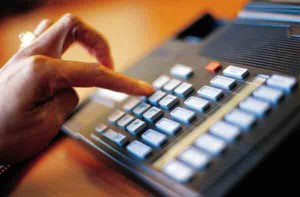 electronics that are reliant on phone lines.
Reports came from Southern Inyo Hospital, Caltrans, many homes and offices. Because phone lines either went out or became marginal, the devices reliant on them did too.
Workers for Sierra Security Systems spent much of their holiday trying to help people.
Before the holiday, we had talked with Verizon external affairs official, Mike Page, who reported that hundreds of thousands of phones went awry during the big storm of more than a week ago.
Page had also warned that as things started to dry out, condensation would cause more problems with phone lines. Possibly the situation before and during Christmas.