Mammoth Police arrested a 52 year old man for vehicle theft after a prospective roommate overheard a phone conversation.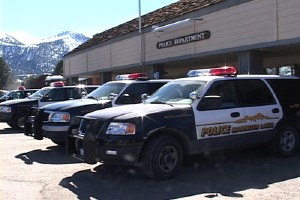 According to Mammoth Police Sgt. Karen Smart, officers arrested 52 year old Guadencio A. Gonzales for vehicle theft at roughly 7:00 pm Sunday night. Gonzales is a resident of Tracy, but was in the process of moving to Mammoth, when a prospective roommate overheard a phone call about the F150 that Gonzales was driving and called the police suspecting that the truck was stolen.
The truck was reported stolen off a Lexus lot in Valencia, Sgt. Smart explained. Gonzales claimed to be a former employee of the dealership who had permission to drive the vehicle, according to police. The dealership felt otherwise. Sgt. Smart said that the dealership reported that the vehicle was driven off the lot without permission.
The prospective roommate overheard a phone call and argument between Gonzales and a former co-worker at the dealership, and felt that the car might be stolen. Police arrived to check out the situation, found the vehicle reported stolen, and arrested Gonzales, Sgt. Smart reports.