Now, Mammoth voters have complete control over whether they continue to pay a utility tax past June, 2011. The Mammoth Town Council placed a continued utility tax on the June 8th ballot.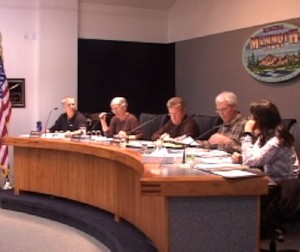 The current 2.5% tax on electricity, propane and phones will come to an end June of 2011. It was designed to pay off some recreation bonds. Thats done. Mammoth council members debated and then voted unanimously to place a continued tax on the ballot. This time it's a special tax and will require a 2/3 vote. The money raised would go specifically and only to mobility or transportation, recreation and arts and culture.
Mammoth Town Manager Rob Clark siad that the tax money raised will not replace or pay for any existing funds, employees or programs. The money will only pay for new programs and services.
Mayor Neil McCarroll had earlier said he believes the money should go to improvements in the resort and that the town should "make a covenant with the people on this, not a naked promise."
The Tax Group organized to work on the 2/3 vote includes many who also got together to pass Measure R. Town Manager Clark said he believes the new group may have even more unanimity in their views.
So, once again, the Council voted unanimously to place on the ballot an extended Utility Users Tax for the specific uses of mobility, recreation and arts and culture.