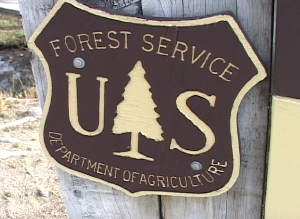 Public Workshop Invites Feedback on the Preliminary Need to Change   (press release)
Bishop, Calif. – The U.S. Forest Service is planning a public workshop in Bishop, CA to review the recently released preliminary Need to Change. The public is invited to provide feedback on the Need to Change document, which will drive how the Forest Service revises its management plans.
The workshop is planned for Thursday, January 30, 2014, from 5-9 pm at the Inyo National Forest Supervisor's Office, 351 Pacu Lane Suite 200, Bishop, CA 93514. Light snacks will be provided.
Those unable to attend in person are invited to participate via a conference phone line. Please contact Deb Schweizer to register for the conference call in at (760)-873-2427 or at [email protected]
The Forest Service will explain the key themes for the forest plan and gather public feedback on the preliminary Need to Change. There will be time for small group sessions to learn about specific topics addressed in the preliminary Need to Change.
The Inyo, Sierra, and Sequoia are three of eight national forests that were selected as early adopters. They will be the first to revise their land management plans using the 2012 National Forest System Planning Rule, which provides the framework for Forest Service land management plans across the nation.
The Inyo, Sierra, Sequoia plan revisions will be completed through one environmental impact statement. This single EIS will be an efficient and cost-effective way to pool staff expertise. The final EIS will result in three separate Record of Decisions and three separate forest plans. Forest Supervisors will remain the responsible official for making decisions on their specific forest plan.
The recently completed Forest assessments, Bio-regional assessment, and the preliminary Need to Change can be viewed on-line at: http://www.fs.usda.gov/main/r5/landmanagement/planning.
Public feedback received by January 24, 2014, will be incorporated into the public workshop discussions. Feedback on the Need to Change document is most useful if received by January 31, 2014, and may be submitted via e-mail or by hard copy. Written feedback should be addressed to: Land Management Plan Revision, U.S. Forest Service, Ecosystem Planning Staff, 1323 Club Drive, Vallejo, CA 94592. E-mail feedback may be submitted to: [email protected]