USFS news releases
Springs Fire, 13 miles SE of Lee Vining
Incident Start Date: 7/26/2019 Cause: Lightning Size: 2,619 acres Containment: 27%
Incident Type: Suppression/Multiple Objectives Vegetation Type: Brush and timber
Agency: Inyo National Forest, U.S.D.A. Forest Service
Resources Assigned: Engines: 13 Helicopters: 1 Crews: 8 Water Tenders: 3 Total Personnel: 263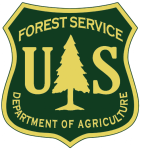 Current Situation: Smoke emissions are expected to decline this week, air quality is anticipated to remain in the good (green) range. Moderate (yellow) smoke levels will become less likely. Winds will be light and variable and light smoke and haze may remain over the fire area late evenings and early mornings.
Air quality forecasts will be updated as needed. Find air quality forecasts at-https://fires.airfire.org/outlooks/InyoNationalForest.
[pdf-embedder url="http://sierrawave.net/wp-content/uploads/2019/08/pio_11x17_land_20190819_2116_Springs-Fire_CAINF1465_0820day.pdf" title="pio_11x17_land_20190819_2116_Springs Fire_CAINF1465_0820day"]
Fire crews will continue to put out large burning logs and stumps near containment lines today. Fire managers say the Springs Fire containment strategy is effectively reintroducing the natural role of fire into this landscape and are discussing options to possibly expand reintroducing fire to additional areas of this forested area as weather, smoke, and social conditions allow.
[pdf-embedder url="http://sierrawave.net/wp-content/uploads/2019/08/2019-08-19-InyoNationalForest-Outlook.20190819160809.pdf"]
Fire's Natural Role in the Ecosystem: The Springs Fire is burning within the largest continuous Jeffrey pine forest in the world. Jeffrey pine is a fire adapted tree species with thick bark, protected terminal buds, selfpruning branches, open crowns, and high moisture content in the needles. These characteristics protect trees during low to moderate surface fires, like the Springs Fire. In contrast, the adjacent 2001 Crater Fire burned hotter than a natural fire as a result of decades of fire suppression that didn't allow for regular fire return intervals (about every 7-25 years), resulting in excessive shrub and small tree growth.
These "ladder fuels" influenced high severity crown fire behavior, resulting in high tree mortality. Fire ecologists and managers have known about the need to reintroduce more regular fire return intervals to these landscapes and have
consistently applied prescribed fire as conditions allowed over the past decade. One of the strategies in containing the Springs Fire is to interlock previous fire activity with the footprint of the Springs Fire to create a larger more fire resilient area that will moderate fire behavior when the next high severity wildfire occurs.
Road Closure Order: Forest Order No. 05-04-50-19-09 is in effect for some roads leading into the Springs Fire to
provide for public and firefighter safety. See Exhibit B of the Forest Order for a description of the exact closure area, or
the provided closure map here: https://inciweb.nwcg.gov/incident/closures/6477/.
Temporary Flight Restriction: A Temporary Flight Restriction (TFR) is in place for the Springs Fire. Please go to the
following link https://tfr.faa.gov/save_pages/detail_9_7847.html for more information. Remember, flying a drone near a
fire is breaking the law.
Fire Prevention Message: Weather is getting hotter and drier, please be careful with anything that could cause a spark.
Check vehicles, do not park over grass, and ensure your campfire is cool to the touch before leaving.
Online Fire Information:
Inciweb: https://inciweb.nwcg.gov/incident/6477/ Facebook: www.facebook.com/inyonf
###
Cow Fire
Incident Start Date: 07/25/2019 Cause: Lightning Size: 85 acres Containment: 0%
Incident Type: Wildfire Vegetation Type: Brush and timber
Agency: Inyo National Forest, U.S.D.A. Forest Service
Resources Assigned: Engines: 0 Helicopters: 1 Crews: 2 Water Tenders: 0 Total Personnel: 31
Current Situation: The Cow Fire is located twenty three miles southwest of Lone Pine, California deep within the Golden Trout Wilderness. The fire started on July 25 as the result of a lightning strike and has been inactive until recently.
This fire is in a remote, high elevation forest burning at low intensity in lodge-pole pine, white and red fir in the Schaeffer Meadow area.
Fire fighter and public safety is the most important objective of the incident. To minimize risk to firefighters, the two 10 person crews were flown in by helicopter and are being supported by mule trains. The mule trains bring in supplies, equipment and food several times a week so that the firefighters are able to remain in the field and work on the fire.
Firefighters are using a "confine and contain strategy" for this fire. Mt. Whitney District Fire Management Officer Tomas Gonzalez says "Confine/contain strategies are not always appropriate tactics to use. For example, there was a fire in this same area last year and it was quickly extinguished as last year's fire conditions were much more severe. This year, with as much moisture as the Sierra received, managing the Cow Fire by confinement/containment is the right strategy for this place at this time."
Firefighters have strategically placed containment lines in areas that minimize hazards and risk for working in this remote area. Natural fire breaks such as steep cliffs that are devoid of vegetation are being incorporated into the containment lines. The crews continue to strengthen these containment lines by removing combustible materials near the lines and with the use of pumps and hose lays. The smoke produced by the Cow Fire continues to minimally impact the Owen's Valley.
Use of Pack Trains on the Inyo National Forest: Pack mules and experienced Forest Service packers have been part of the work force on the Inyo National Forest for 112 years. Mules are used to haul in equipment and supplies to support firefighters working on incidents in wilderness areas or locations inaccessible by vehicles and aircraft. Pack mules haul in trail construction materials and hand tools for wilderness trail crews as well as supplies needed for resource protection projects. The Inyo is one of 6 forests in California that maintains mule teams. Currently there are 27 mules and 3 horses employed on the Inyo with 5 packers. The packers have the expertise to work with the mules and the skills needed to load up the mules. For wildfires in wilderness areas, mules are the most practical and cost effective way to care for the land.
For more background on mules in the Forest Service, please visit the R5 Pack Stock Center of Excellence website:
https://www.fs.usda.gov/main/packstockcoe/home
Closure Order: A Temporary Flight Restriction (TFR) is now in place for the Cow Fire.
For the latest information try these sources:
Facebook: www.facebook.com/inyonf