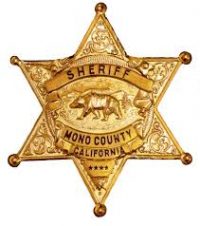 Mono County Sheriff's Office has identified the woman who died in the Mountain View Fire in Walker, Calif. as 69-year-old Sallie Joseph. She was found in the debris of her burned home on Lone Company Road.
The Mountain View Fires was fanned by erratic winds that drove the fire into the residential area of Walker, and burned 80 or more homes, businesses, vehicles, and other structures. The cause of the fire has not been officially determined at this time.
The wild fire has burned 20,879 Acres and is 20% contained. Almost all of the residents of Walker and Coleville were displaced, according to the sheriff's office.
There has been a State of Emergency declared by the state of California as a result of the fire, which should free up additional funding and resources so that the communities can recover more quickly.
According to the sheriff's office, 170 people were sheltered on Tuesday night, and 127 people were on Wednesday night.
People have been donating supplies of food, clothing, and household items, but there is currently no storage available, and there has been a hold on taking anything more at this time, but financial donations are being accepted. The advantage of financial donations is that the victims of the fire can buy what they need directly and support local businesses at the same time. Go to the Mammoth Lakes Chamber of Commerce to donate. The Mammoth Lakes Chamber, Mammoth Community Foundation and the Northern Mono Chamber of Commerce have partnered for the Mountain View Fire Relief Fund effort.
Checks for the Mountain View Fire Relief Fund may be made out directly to "Northern Mono Chamber of Commerce," and mailed to: NMCC, 106651 US HWY 395, Coleville, CA 96107. Contact the Northern Mono Chamber at 530.828.0826 or [email protected] for more information.
Sierra Wave will keep our readers/listeners/viewers updated as more information becomes available.