By Deb Murphy
The Town of Mammoth Lakes and Mono County are nearing a decision on taxing cannabis businesses. Or, put more accurately, how much cannabis tax to put to a vote by their respective residents.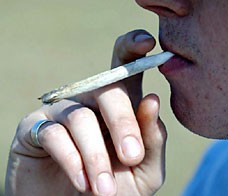 Both entities are working with Dave McPherson from Hinderliter de Llamas and Associates. His presentation at last Wednesday's town council meeting clearly illustrated the moving-target characteristics of setting a tax.
Cannabis prices have already started to drop at the cultivation stage, according to McPherson, and will probably continue to drop. The state taxes are steep, adding roughly 25-percent to the final cost for the consumer. McPherson's recommendation was to keep that final percentage as close to 30 as possible to encourage legal operations and discourage the black market.
According to Mono's Finance Director Janet Dutcher, the Board agreed to a 50-cent tax an acre on outdoor cultivation and $2 per square foot for indoor cultivation. However, the Board didn't quite get to a decision on retail sales at its Tuesday meeting, but were leaning toward a 6-percent cap. Whatever the final decision, the county tax will only be levied in unincorporated parts of the county.
When the town's discussions started with a 10-percent cap for retail sales, Dutcher asked that the two taxing entities come up with a similar figure. So, the town's discussions shifted to an 8-percent cap with the county willing to bring their cap up to match.
Councilman Bill Sauser bucked the trend, asking for a 5-percent cap. His thinking: the anti-tax proponents are going to point to that cap, it should be as low as the town could bear for cost recovery.
That didn't fly. The Council went with 4-percent cap for cultivation and manufacturing and 8 for retail sales.
Mayor John Wentworth toyed with the idea of a starting tax of 0 but the Council ended up at a floor of 1-percent and the flexibility to go up or down as the industry wrinkles got ironed out. Councilman Colin Fernie wasn't comfortable setting a starting point. "We just don't have enough information," he said.
Town staff will work out the details with a Council decision slated for its February 21 meeting.
The day before the Council meeting, members participated in a workshop to go over the latest iteration of cannabis business land use regulations.
Those regs still have to go to Mammoth's Planning Commission and will come back to the Council on March 7. The good news for existing medicinal dispensaries is an emergency provision allowing businesses with state licenses to start adult sales immediately with a yes vote on those regulations on the 7th.