Press release
 Mammoth Lakes, Calif. — Mammoth Mountain, Mammoth Lakes Tourism and United Airlines announced the addition of two new flights to Mammoth Lakes from United's Denver and Los Angeles hubs. The new flights complement United's existing seasonal service to Mammoth Lakes from San Francisco.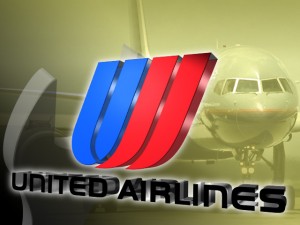 United will begin new daily, year round service from Los Angeles on Dec. 1, 2018 and daily seasonal service from Denver and San Francisco. United's seasonal flights from Denver and San Francisco begin December 19, 2018 through March 30, 2019. It is the first time daily service has been offered to Mammoth Lakes from east of the Rockies.
 "Mammoth Lakes has captured the imagination of skiers and snowboarders from around the world and these new routes address our visitors' demands," said John Urdi, Executive Director of Mammoth Lakes Tourism. "With daily service on Unitedthrough Denver, San Francisco and Los Angeles, Mammoth Lakes is now accessible either directly or with a short connection from just about anywhere in the country and a number of international destinations."
 "We are thrilled to grow United's service to Mammoth with new daily flights from Los Angeles and now seasonal service from Denver and San Francisco," said Janet Lamkin, United's President of California. "United service to Mammoth now offers our customers more choice and more opportunities to conveniently connect to the beautiful Sierra Nevada mountains in California."
 The airline's new service opens more than 100 connecting opportunities for customers flying direct or with a single connection of less than two hours through United's hubs in Denver, Los Angeles and San Francisco including flights from Boston, Philadelphia, San Diego, Seattle and Phoenix, as well as international cities including Hong Kong, Shanghai, Singapore and Toronto.
 "The introduction of the Ikon Pass gives skiers and snowboarders all over the country a new reason to ski and ride Mammoth and with our new slate of expanded air service Mammoth is now a direct flight or easy connection away from every major metropolitan market in North America," said Mark Brownlie, President and COO of Mammoth Resorts. "These new flight routes are an important part of Mammoth's continued evolution as a world-class destination."
 Check http://www.visitmammoth.com/ and http://www.mammothmountain.com for more information and to get started booking a Mammoth Lakes vacation.