As commercial flights began to land at the Mammoth/Yosemite Airport last week for another winter season of air service, the Town of Mammoth began to line up environmental reports that would bring in more air service from United Airlines in the future.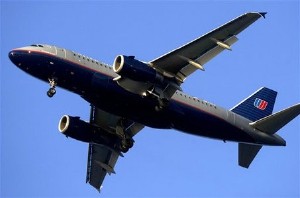 Also last week, the Mammoth Town Council approved use of the Town's tourism reserve account to fund half of the cost for preparation of an Environmental Assessment for United Airlines flights to the airport. The entire fee was estimated to be just shy of $219,000 and would be used to contract with the consultants URS to compile the EA. URS was the group that did the Environmental Impact Statement when Horizon Air was brought in last year. The EIS had come back with a finding of no significant impact, which, according to Town Manager Rob Clark, was what URS believed would be found again for United. The biggest difference in the study would be that Horizon uses turbo prop planes, but United uses turbo jet planes.
Mammoth Mountain Ski Area agreed to pay the first half of the $219,000 fee, leaving the Town to pull approximately $108,000 from the tourism reserve account. The goal is to have United bring in a flight from San Francisco starting the winter of 2010/11. If the flight is ultimately approved Mammoth is looking at five flights per day. This would max out the airport's current terminal, which would need to be expanded before any further flights could be scheduled.