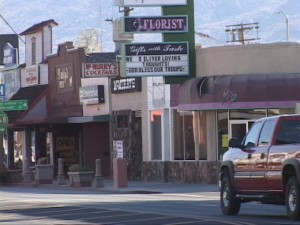 Is this the new normal? The latest unemployment numbers for the Eastern Sierra show unemployment rates similar to last year at this time.
The state lists the June unemployment for Mono County at 11.5%, a slight drop from the 11.9% rate for May of this year, and similar to the 11.4% rate of June 2009. The Mono County unemployment rate in June represents 980 people out of work and looking.
In Inyo County, unemployment continues to hang around at just under one in ten people looking for work. The June unemployment rate for Inyo County is listed at 9.3%, up from 9.1% in May of this year and a little above June of 2009 when Inyo unemployment was listed at 9.0%.
Unemployment in Mono County ran at about 10% for five years between 1993 and 1997, before starting to drop. Inyo County started the 90s higher than Mono County, but dropped through out of the mid to late 90s. Both Inyo and Mono Counties fluctuated near 5% between 2000 and 2007 before starting to rise and seemingly settle in at these new rates of roughly one in ten people out of work and looking.
While Inyo and Mono County continue to run with this rate of unemployment, both counties continue to come in lower than the state average, which was listed at 12.2% for June. Statewide, the unemployment rate dropped from 12.4% in May, but remains higher than June of 2009. State officials mark that the state gained 1300 private sector jobs in June.
Nationally, unemployment dropped to 9.6% in June, down from 9.7% in June of 2009.
These numbers reflect people out of work and looking for work. The state doesnt list those that have taken pay cuts and furloughs and those that are working part time in the Eastern Sierra. Across California, the state calculates that 9% of people with jobs are working part time when they would rather work full time.