Unemployment continues to creep up in the Eastern Sierra. The State Employment Development Department has released the unemployment numbers for February of 2009.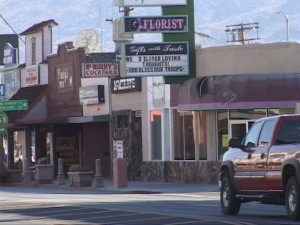 The state of California as a whole lost 116,000 jobs in February leading to an overall 10.5% unemployment rate. Mono County and Inyo County continue to run below the state average.
Both Inyo and Mono Counties fluctuated near 5% between 2000 and 2007. Now, unemployment is creeping up on rates that havent been seen since the 90s.
In December, Inyo County checked in at 8.1% unemployment. At the end of January, that number was up to 9.5%. For February, Inyo County had inched up to 9.7%, with 900 people looking for work.
Mono County checked in with 7.5% unemployment in December. This number dropped to 6.7% in January, but the latest numbers for February show unemployment on the rise at 7.6% and 690 people looking for work.
With plenty of visible layoffs in Mono County and the Town of Mammoth, including 101 people who were let go at Mammoth Mountain, one might expect the unemployment numbers to be higher. In January, the state reported that 880 people were looking for work in Mono County. That number has dropped by 190 people who are either no longer looking for work, or have left the area.