The latest numbers from the state show that unemployment in the Eastern Sierra continues to run lower than state and national averages, while Mono County continues to have the lowest unemployment rate in the state. Inyo County also has low unemployment compared to most counties in the state of California. While our two counties show less misery than other parts of the state, unemployment continues to trend higher than 2009 here in the Eastern Sierra.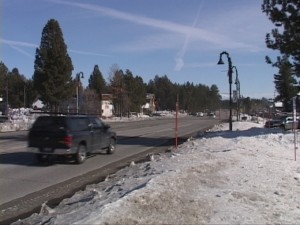 Nationwide unemployment is now running at 9.5%, while California as a whole has stabilized around 12.3%. Inyo and Mono Counties both fluctuated near 5% between 2000 and 2007 before starting to rise in 2008.
For the month of April, state officials list Mono County at 8.2% unemployment, meaning 760 people are out of work and still looking for work. This was down a bit from March, when the unemployment rate was listed at 8.3%, but higher than a year ago when April of 2009 was listed at 7.1% unemployment for Mono County.
Inyo unemployment for April is listed at 9.3% and 920 people looking for work. This is down from March when unemployment was listed at 10.5%, but higher than 2009, when April checked in with an 8.6% unemployment rate.
The unemployment numbers reflect people out of work and looking for work. The state doesnt list those that have taken pay cuts and furloughs and those that are working part time in the Eastern Sierra. Across California, the state calculates that 9% of people with jobs are working part time when they would rather work full time.