The Weather Channel is forecasting temperatures hovering near and above 100 degrees for the next 10-14 days. Heat is dangerous all by itself, but the high elevations of most Eastern Sierra communities compound the danger of solar radiation by being much closer to the sun with its much more harmful UV rays.
Skin cancer is a real thing and it has skyrocketed around the world with climate change. While sunburns are painful; skin cancer can be fatal! Cancer of the skin is by far the most common of all cancers. Melanoma accounts for only about 1% of skin cancers but causes a large majority of skin cancer deaths, says the American Cancer Society.
American Cancer Society's 2020 estimates for melanoma in the United States are:
About 100,350 new melanomas will be diagnosed (about 60,190 in men and 40,160 in women).
About 6,850 people are expected to die of melanoma (about 4,610 men and 2,240 women).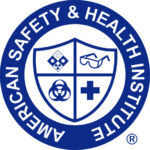 The American Safety and Health Institute, which provides provides certification in CPR, First Aid, and other basic topics for laypersons and professionals. gave us permission to share this great article with our readers on it: