Press release
Visitors planning to visit the Inyo National for the Fourth of July may require more planning than usual to have a safe and enjoyable visit.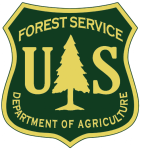 The significant snowfall from this winter and the cool spring means that snow is still melting in many areas popular with visitors. Recent warm temperatures have led to substantial melt-off and flooding, closing other areas.
Many of the campgrounds that would be open for this weekend are either closed due to snow, flooding, or working through maintenance issues, such as water and waste water systems being energized and tested. This includes campgrounds in the Lakes Basin, Reds Meadow Valley, and Upper Lee Vining Canyon. Some campgrounds in the Lower Lee Vining Canyon are flooded.
Many roads are experiencing flooding, such as the North Lake Road, Onion Valley Road, and Monache Meadows. The Reds Meadow Road and the Saddlebag Road will not be open for the holiday weekend. In some locations, parking is very limited due to flooding or snow.
"I'd like to especially thank our employees and our partners with Inyo and Mono Counties, Caltrans, the Town of Mammoth Lakes, and the Mammoth Mountain Ski Area for their tireless work to open roads and facilities," said Ed Armenta, Forest Supervisor.  "We understand how popular these areas are for our visitors. We will continue to work to safely open these locations, but we are seeing substantial damage from this past winter's snowpack and will likely continue to see more damage as the melt-off continues."
OHVers should anticipate and report storm damage they may come across on other roads on the forest. Please take care and verify depth before crossing swollen streams.
Backpackers and hikers should plan on snow levels around 10,000 ft., although this will vary between shaded and sun-exposed areas. Fording rivers, creeks and streams will be difficult and dangerous. Hikers should turn back if they cannot safely ford a waterway. Plan for mosquitos.
As a reminder, fireworks are never allowed on forest lands. Please enjoy one of several local fireworks displays offered by nearby communities.