A man accused of sexual assault is set for two upcoming trials.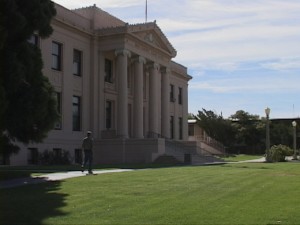 In May, Inyo Sheriff Officials reported the arrest of 28-year-old Alex Lujano on sexual assault charges that stemmed from an incident that allegedly occurred on May 7th. Officers did not go into detail, but Lujano is scheduled for trial on August 24th, according to Assistant District Attorney Mark Johnson. In this first trial, Lujano faces a charge of alleged rape by intoxication. The second trial, for a charge of attempted rape, is set for September 14th.
Lujano remains in custody at the Inyo County jail in Independence pending the trials.