Two Mammoth Police Officers are on administrative leave after a fight at a Bishop bar.
The Bishop Police log shows that at 10:56 Thursday night, a person called to report a fight at Rustys. A second caller reported what was described as a large fight, in the alley behind the bar.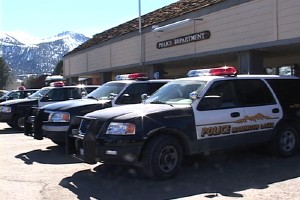 According to a statement from the Mammoth Police Department, a physical altercation broke out inside the bar that involved acquaintances of the officers. The officers then became involved in the disturbance, according to Police. Mammoth Police say that the persons involved with the altercation, including the officers, left the bar out the back door toward the alley. There the disturbance continued, police say, with another physical altercation taking place involving the MLPD officers and the other patrons of the bar before the Bishop Police and Inyo Sheriff deputies separated the persons involved.
According to the Mammoth Police, the Bishop Police will conduct any potential criminal investigation surrounding the actions of all persons involved.
Bishop Police report that the investigation is ongoing and that the case has been referred to the Inyo District Attorneys Office. Currently District Attorney Art Maillet says that he is waiting to review the police report to determine if charges will be filed.
Pending the results of the criminal investigation, the two officers have been placed on administrative leave, according to Mammoth Police. An Internal Affairs investigator with the Mono County District Attorneys Office will handle the investigation, police say. With no charges filed, no arrests, and the confidential nature of an Internal Affairs investigation, the names of the two officers have not been released to the public.