Two local women from southern Inyo were murdered during a Christmas visit to Santa Margarita in San Luis Obispo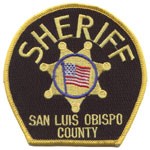 County. Law enforcement withheld the names of the victims but expected to release them later today. Inyo Sheriff Bill Lutze said he received a call Sunday about the double homicide. He also hoped to have more information sometime today.
The San Luis Obispo Tribune reported that around 6:30 Christmas evening, two people where shot to death inside a house near Santa Margarita Lake at a ranch on West Pozo Road. Early accounts of the crime reported that two women returned to the home on West Pozo Road to find a man burglarizing it. Officers said the man shot and killed the women. A husband of one of the women tried to catch the suspect who reportedly stole three different vehicles, two of which became stuck in mud from recent storms. He made his escape in a pick-up truck.
Later reports said an all-out manhunt for the suspect led officers to a home in Atascadero where they arrested Andrew Wesley Downs, 20, as the homicide suspect. News reports said Downs had entered the house in Atascadero and allegedly attacked people there. A San Luis Obispo Sheriff's spokesman, Rob Bryn, was quoted as saying that one of the occupants of that house overcame Downs and held him for police. The stolen pick-up truck from the homicide scene was found at the Atascadero home.
Reports said the two women were visiting relatives for the holidays in Santa Margarita when the murders occurred. This news had circulated around Lone Pine, the home of one of the murder victims. The other victim lived in Independence.